Austin A40 Devon
An Austin A40 Devon from september 21st. 1951
---
Arrived Denmark (AArhus Container Terminal) sunday 4th. of march 2007 and was released by danish customs wednesday 7th. of march at 15.00
- and I picked it up a half hour later...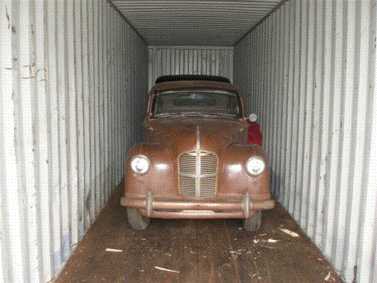 The Devon is now at Samsø after 2 months at sea onboard the container carrier Dirch Maersk. Back in Europe after 56 years in USA. The car have been living in Phoenix, Arizona and Riverside, Californien. It's a very lovely car and it's an amazingly good condition, no rust, but everything has to be checked out. More about that later...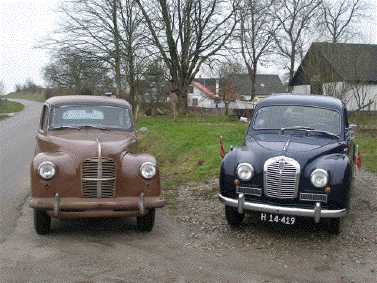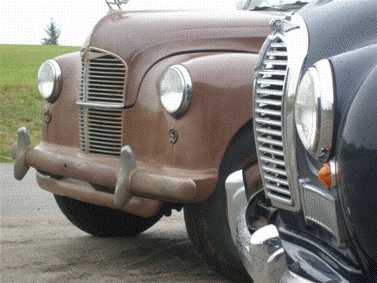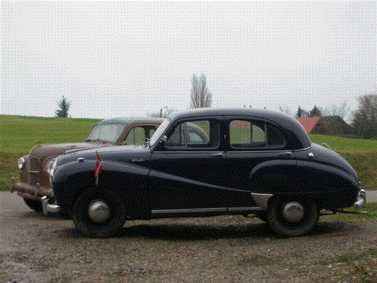 Here's the Austin A40 Devon 1951 together with the successor Austin A40 Somerset 1953
---
The predecessor to Austin 10 HP and the first model got introduced in 1947 as Devon (4-door) together with the sister Dorset (2-doors, 1947-1949 and 15.939 made).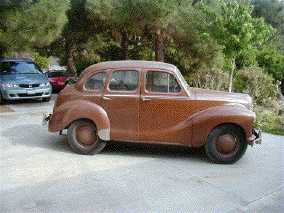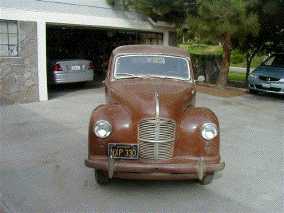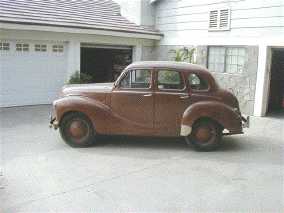 The sucessor Austin A40 Somerset replaced the Austin A40 Devon in 1952.
---
The Devon is bought from Bill Wilkman, Riverside, Californien, USA and he has sent me these pictures: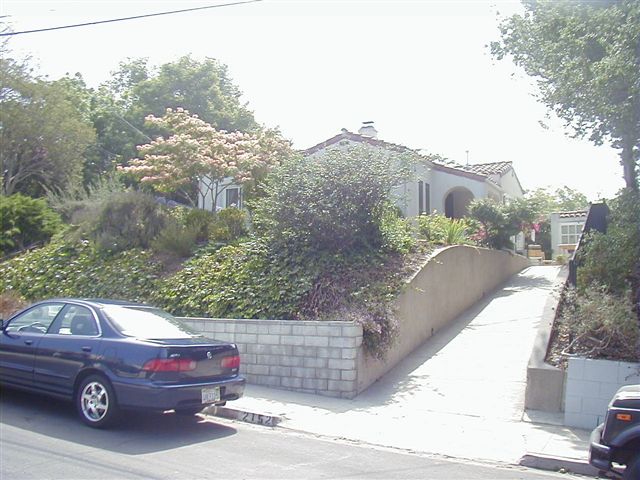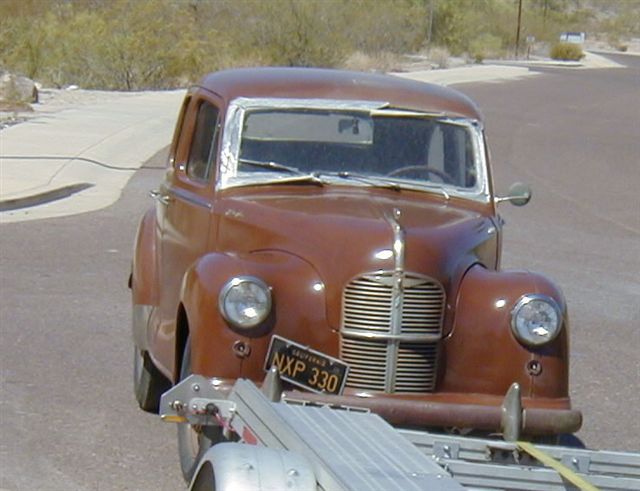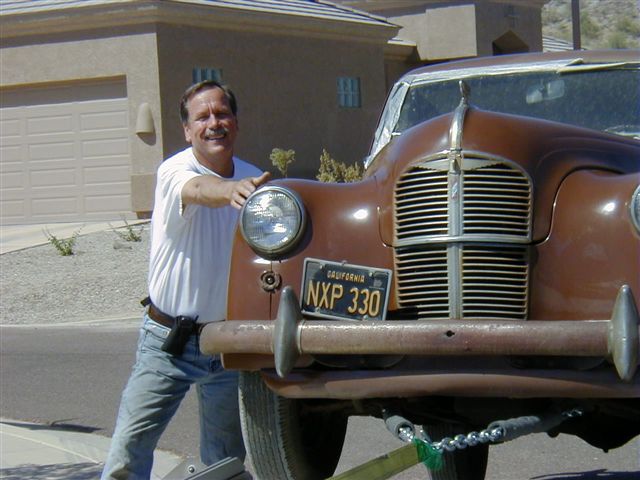 Former home in Arizona - - - - - Unloaded in California - - - - - ...gettin' pulled and struggled with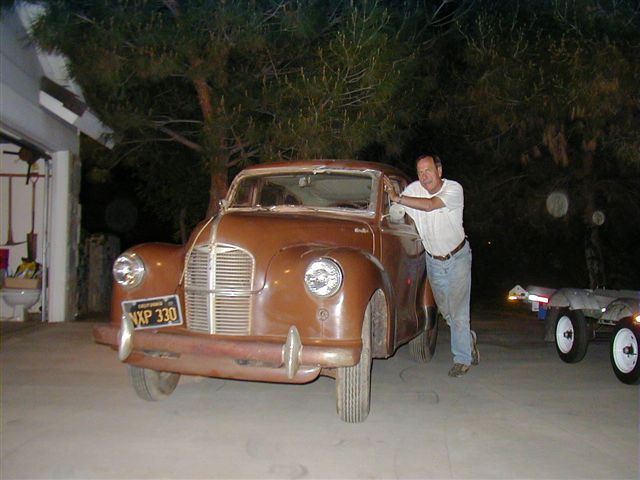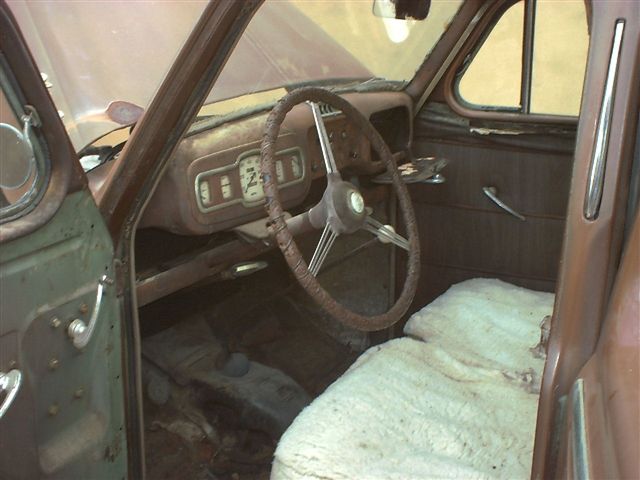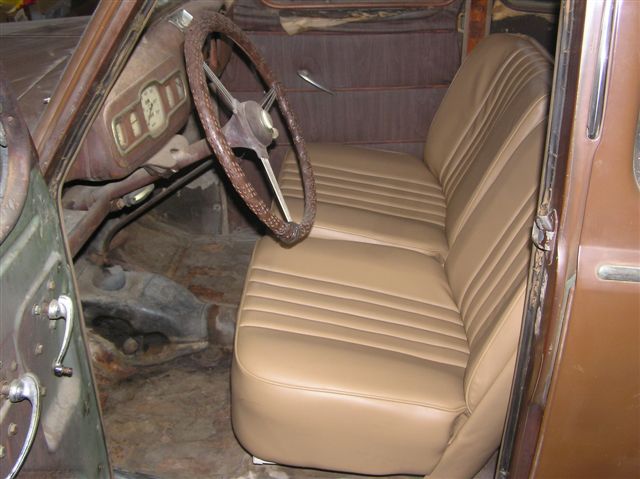 And gettin' pushed and handled - - - - - Interior (From Arizona) - - - - - Interior (B. Wilkman, CA.)
...and a packet with miscellaneous material for the museum:

---
Austin of England data:
Austin A40 Devon 1947-1952: 456.544 pcs.
Engine: 1200 ccm - 40 Hp - Top speed 106 km/h
0-100 km/h: 45 sec - 15 km/liter
Body on frame.
---

© Samsø Austin Museum 2007